Inventing a digital rehearsal space for 80,000 people worldwide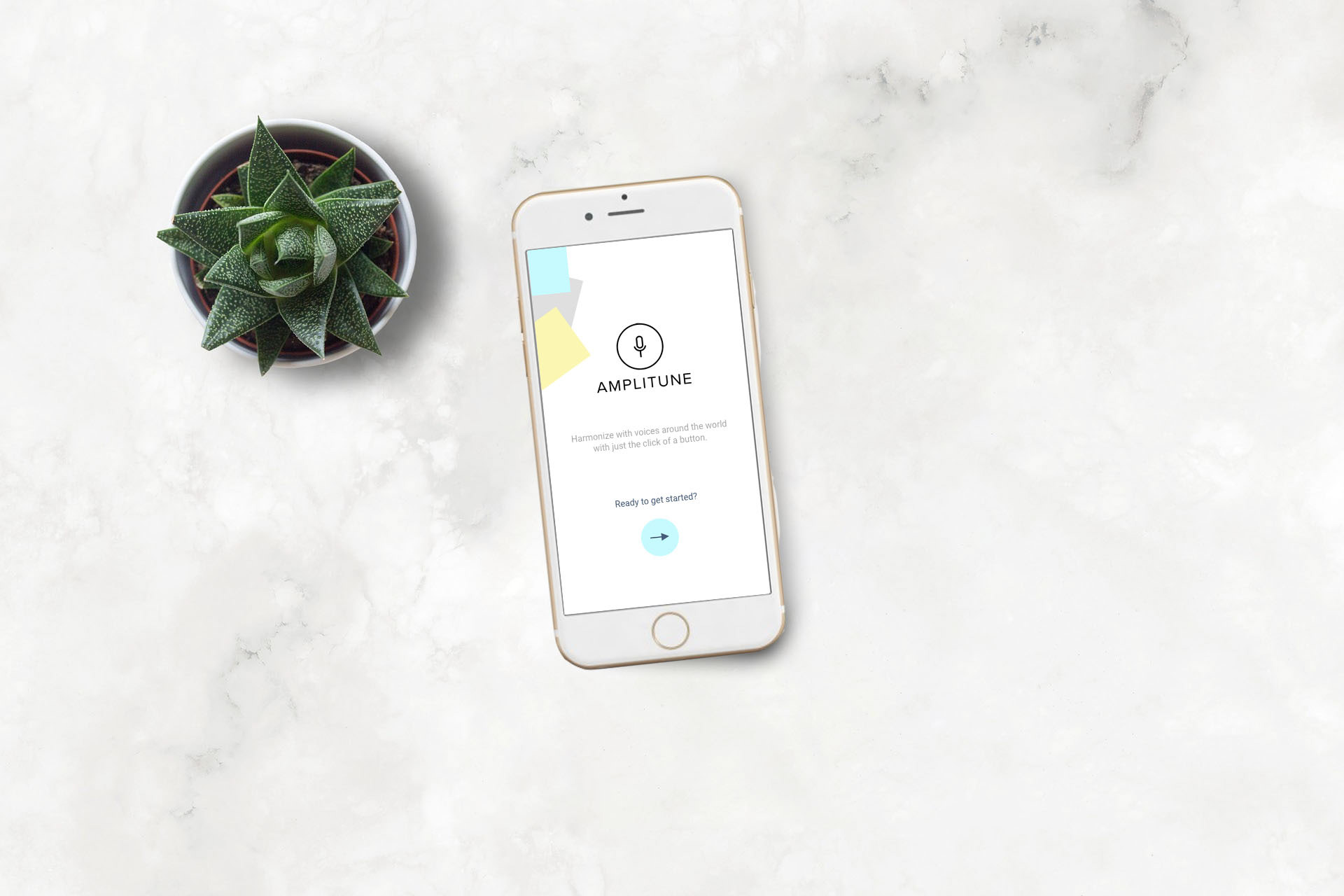 M Y  R O L E
Leading design of a native mobile app
I designed a mobile app that allows individual singers to harmonize with others from the comfort of their own home.
T H E  C H A L L E N G E
Users wanted to be able to rehearse virtually
The women's barbershop organization, Sweet Adelines International takes acapella singing to the next level. With four part harmonies, barbershop music blends four different voice parts into beautifully blended chords. The goal of Amplitune was to create an app that would allow barbershop singers, that belong to the Sweet Adelines organization, to rehearse acapella barbershop singing at a distance.
U S E R  R E S E A R C H
We needed to understand our users
Before I began designing I needed to empathize with the needs within the market and from our potential customers. To do this, I conducted interviews with potential users and created personas based on their attributes and personal journeys. Amplitune's target audience are singers who are interested in harmonizing and singing with others. 
It was important that the app provide a high level of organization because interviews with prospective users showed prioritization of efficiency during their rehearsals. Users mentioned using programs such as google docs, facebook messaging and Skype for communications and file organization.
Keeping a low budget was high priority for most users. Some of the major pain points that came up often were related to cost. Users didn't like having to spend large amounts of money on professional level software, and not having enough storage for shared audio files.
F E A T U R E  P R I O R I T I Z A T I O N
Feature roadmap based on user needs
One of the main priorities from interviews was organization and communication within the app. Users talked about using the recording as a way to replace their normal rehearsal process. This inspired a way for users to be able to comment on specific parts of the rehearsal within a chat function. I also focused on tools that were commonly used in rehearsals such as a pitch pipe and metronome. With research and interviews concluded, I mapped out feature prioritization to best solve the problems and address the needs of future users.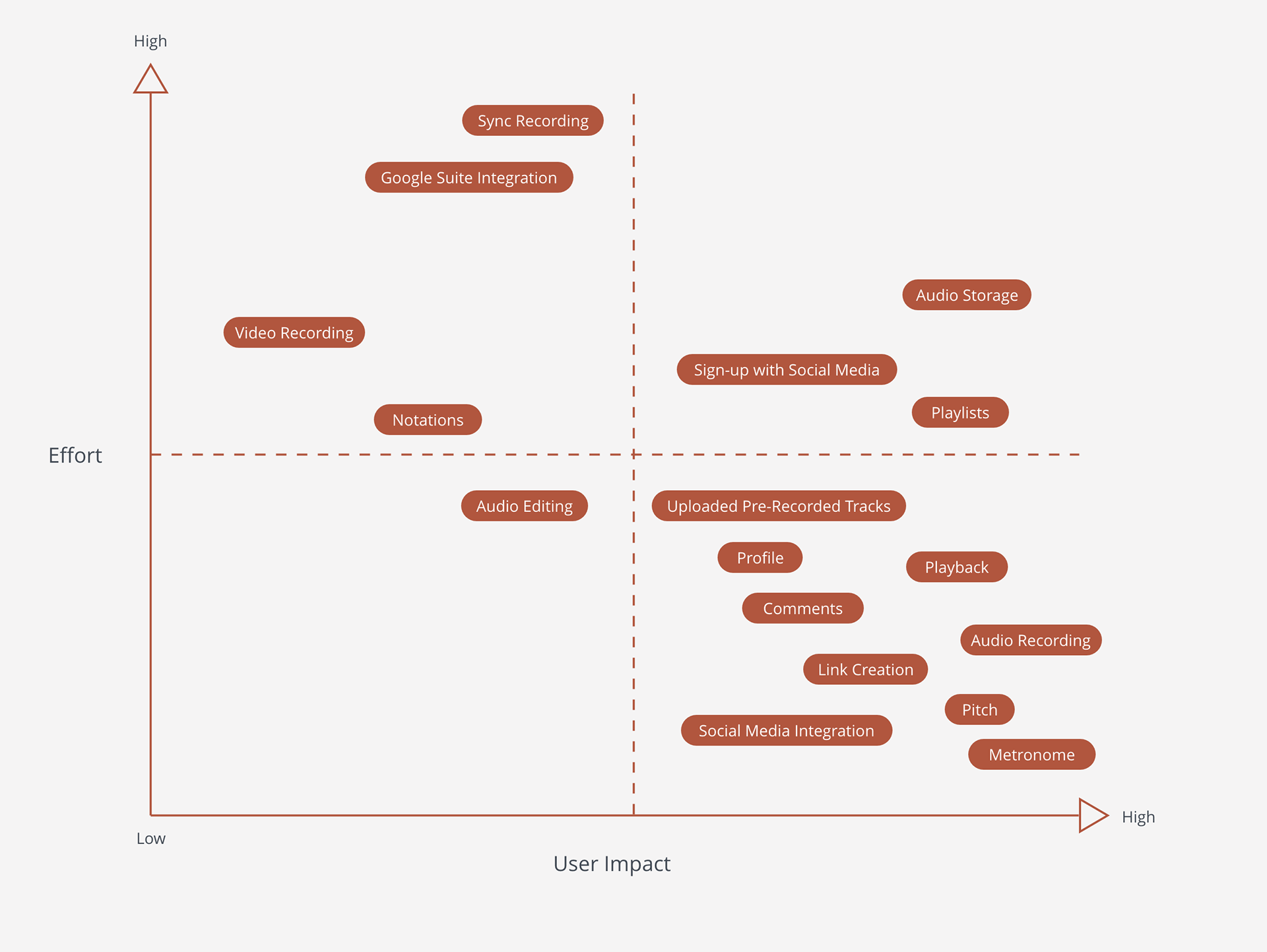 T A S K  F L O W
Effortless tasks for users
Now that I had a better idea of the potential pain points and needs of our users and had prioritized features, it was time to get to work on specific task flows for each feature within the app. I outlined the main tasks that users would be doing within the app to make sure they were as simple and straightforward as possible.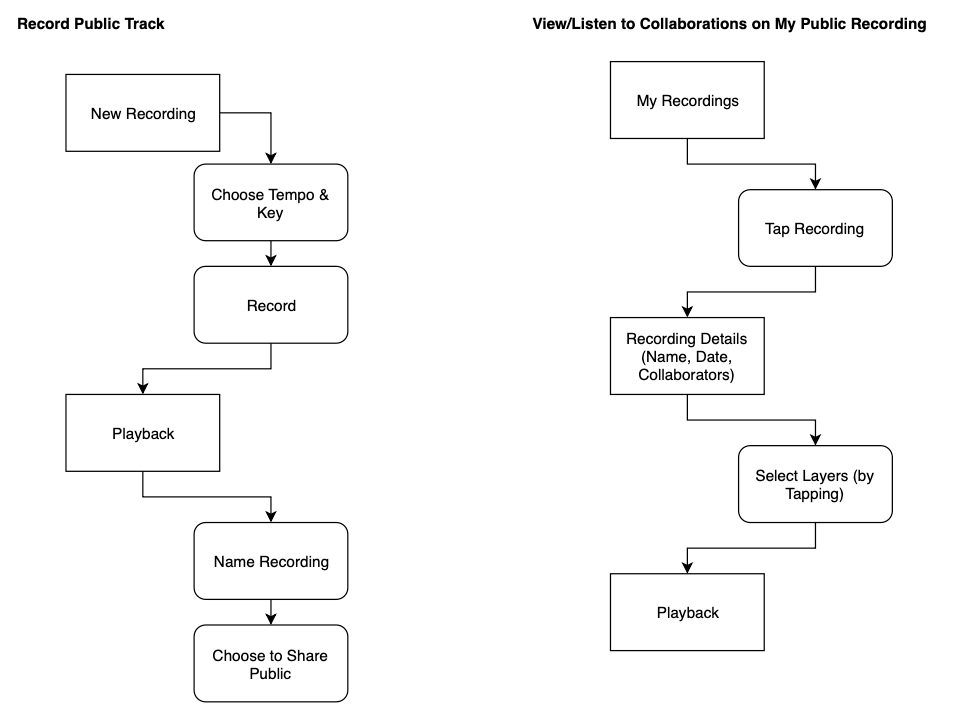 W I R E F R A M E S
The initial design was sketched
Based on the main tasks the users would be performing, I established the main screens that would appear on the navigation. Users would be able to navigate quickly to a feed of public recordings they could collaborate with, a list of their singing groups, a studio for recording, a channel of their private recordings and a vier of their profile. 
W I R E F R A M E S  :  M A I N   T A S K   F L O W
We prioritized the users' goals
One of the main use cases for the app, based on our research, was collaboration between singers in designated performance groups. Users needed to be able to quickly find their groups, view recordings, and record new collaborations. Our main task flow was based on the simplicity of completing these user goals.
S I T E  M A P
The information architecture was presented
I also created a site map to present the information architecture to stakeholders which detailed where screens and major tasks would live based on the main navigation.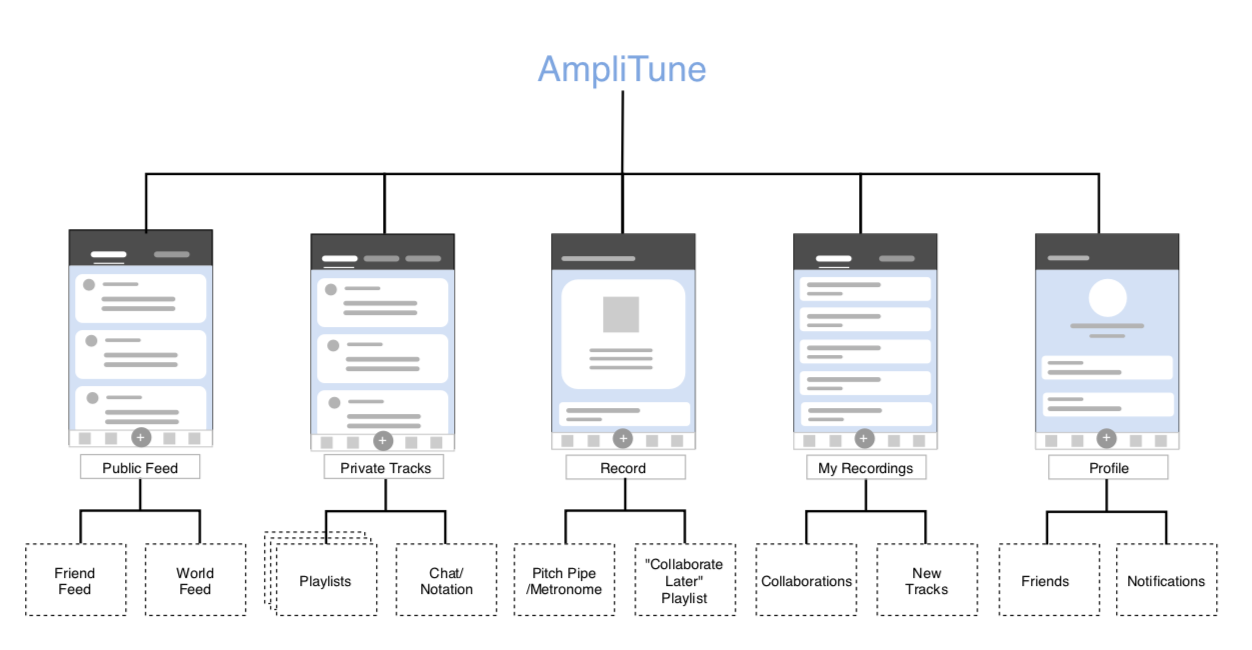 U S E R   I N T E R F A C E   D E S I G N
The UI needed to fit a large demographic
In order to reach an audience of creative singers looking for education and collaboration, I focused on a clean, fun and approachable UI for a large range of demographics and ages.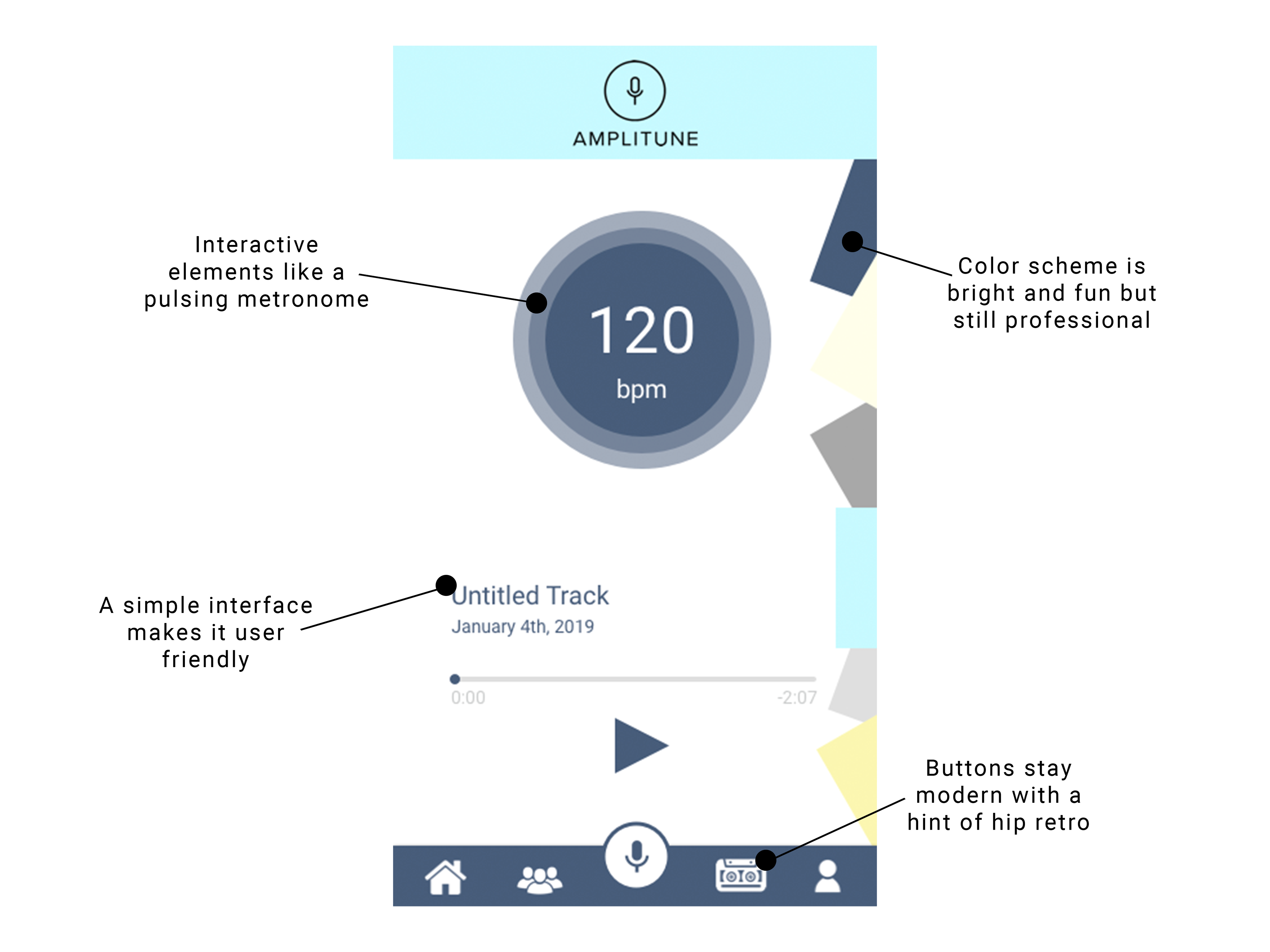 T H E   O UT C O M E 
Final screens were tested
I used marvel to prototype the hi-fidelity screens. These tests helped us adjust the flow to create the most accessible way for users to record tracks and collaborate with others.  After completion, I had designed a mobile app that would function as a digital rehearsal space. From quartets to full choruses, singers were able to mix their individual voice recorded tracks with other tracks to harmonize with people all over the world.